You can also configure Microsoft 365 for notification settings using a non-MFA account. This can be used to send email notifications about the results of backup jobs.
1.Sign in Microsoft 365 portal with a Global Admin account, and select Admin.

2.Expand Users on the Microsoft 365 admin center and select Active Users.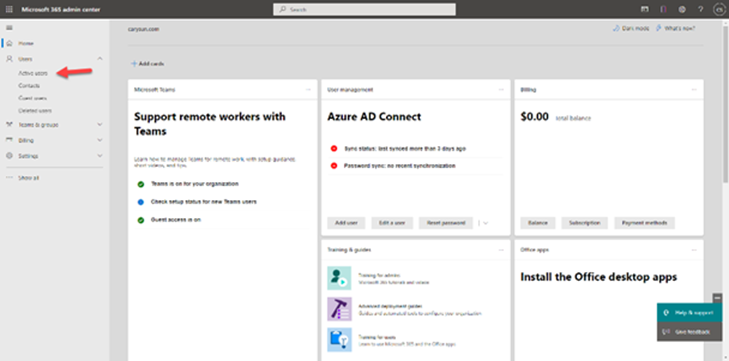 3. On the Active user's page, click the Veeam service account (in my case, the service account is VEEAM).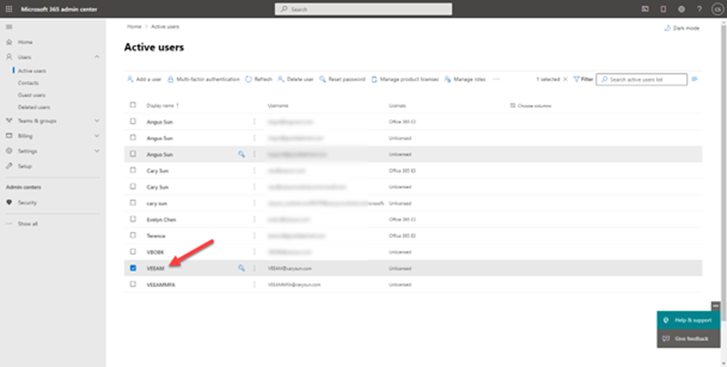 4. On the account page, select License and apps.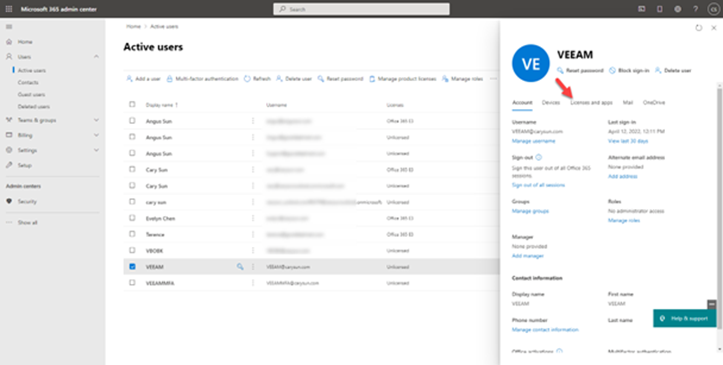 5. On the License and apps page, click Add license.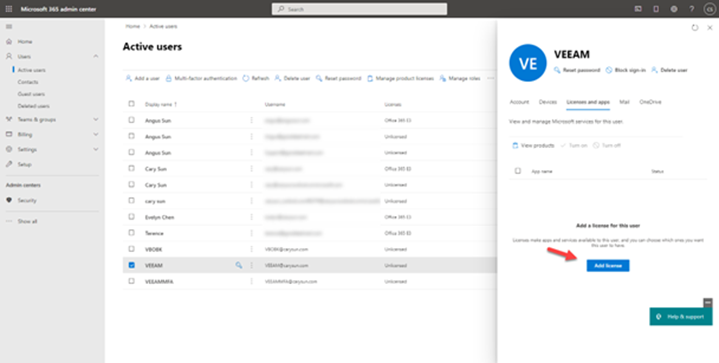 6. On the Office 365 license page, enable Assign license to the account and click Save changes.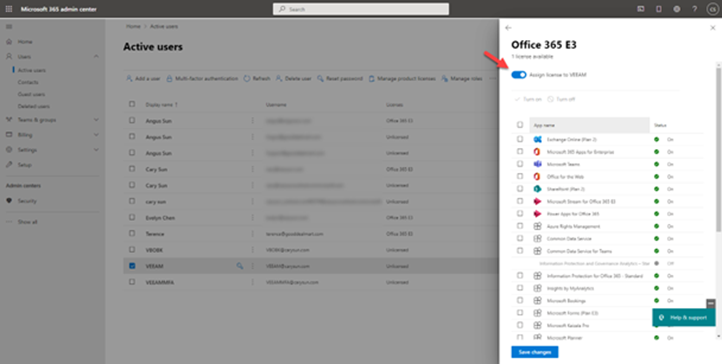 7. Click Back <–.
8.On the account page, select Mail. It would be best if you waited a few mins to prepare a mailbox for the user.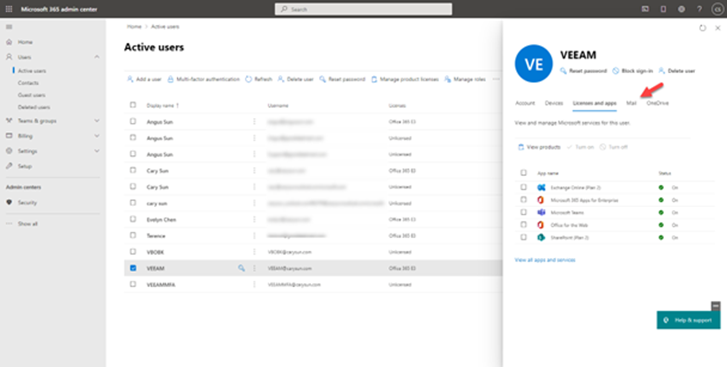 9. On the Mail page, select Manage email apps.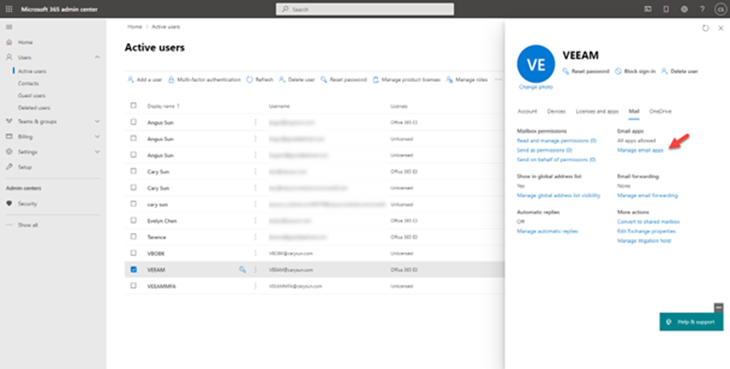 10. On the Manage email apps, select Authenticated SMTP and click Save changes.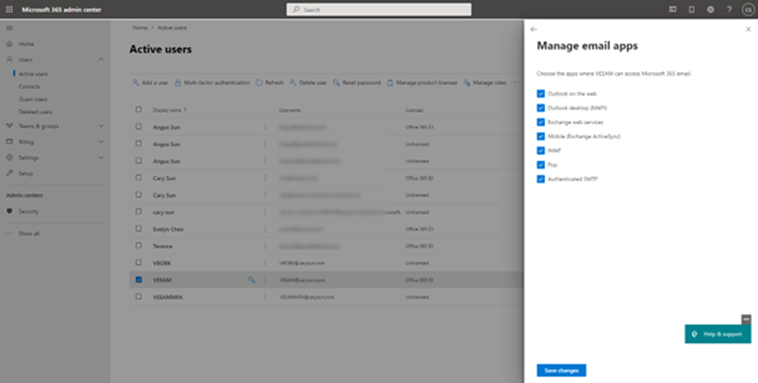 11.Logon to Veeam Backup for Microsoft 365 Manager server.
12. Open Veeam Backup for Microsoft 365 console.
13. On the Veeam Backup for Microsoft 365 console page, In the main menu, click General Options.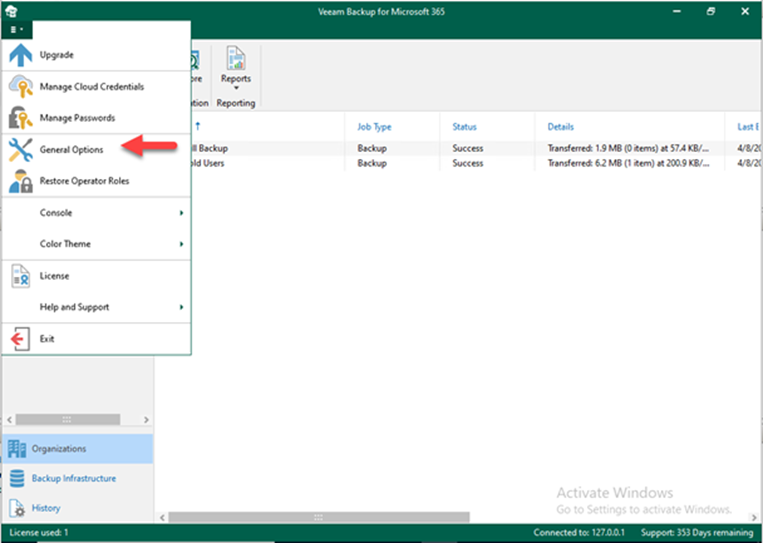 14. On the Options page, select Notifications.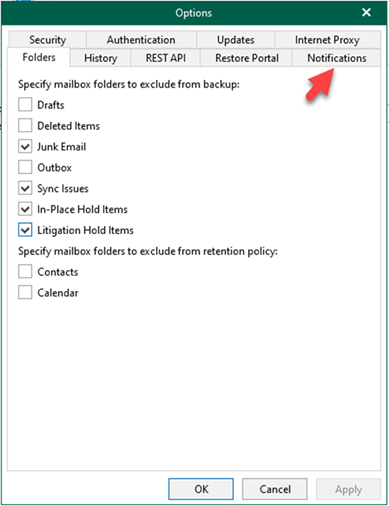 15. On the Notifications page, select Enable email notifications.
16. Enter smtp.office365.com in the SMTP server field and click Advanced.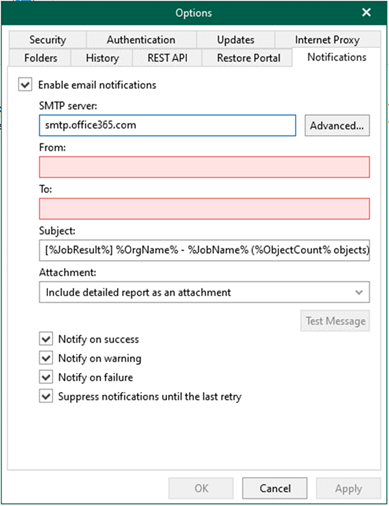 17. On the Advanced SMTP Options page, type 587 in the Port field, select Connect Using SSL checkbox, select The SMTP server requires authentication checkbox, type an office 365 account (in my case is VEEAM@carysun.com) in the Username field, enter the account password in the Password field, click OK.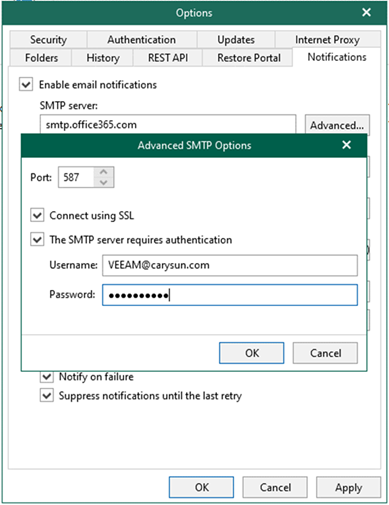 18. Enter the same email address to be shown as a sender in the From field.
19. Type the email addresses you want in the notification list in the To field.
20. Click Test Message.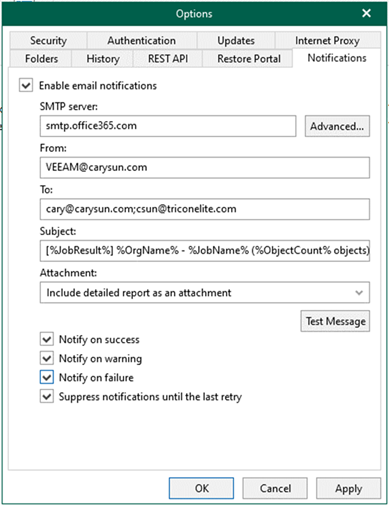 21. Ensure the test email was successfully sent to recipients and click OK.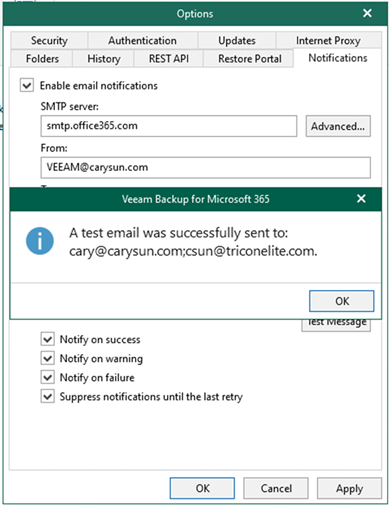 I hope you enjoy this post.
Cary Sun
Twitter: @SifuSun
Web Site: carysun.com
Blog Site: checkyourlogs.net
Blog Site: gooddealmart.com
About Post Author